New CPD seminars will help housing associations make sense of heat networks
12th March 2020
Insite Energy has launched a new Continuing Professional Development (CPD) training seminar for housing associations and social landlords wishing to increase their understanding of heat networks and how best to operate them. The two-hour 'Heat Network Best Practice' CPD is provided free of charge at the landlord organisation's premises and is designed to appeal to a range of functions, from asset management, maintenance & housing, to development project managers and finance teams.
The CPD highlights how new heat network technologies are evolving in the market, the services required to provide an optimised customer experience and how best to prepare for what the future may hold in respect of extended regulation and general housing market changes. It walks participants through every aspect of heat network metering, billing, prepayment systems, regulatory compliance, tariffs, efficiency and risk mitigation.
Key topics include:
What is a heat network & why have one?
Site metering & equipment
Billing solutions
Regulations (current and future)
Tariffs/standing charges
Network efficiency
Risks and how to mitigate them
Key points from the latest reports published by ADE & BEIS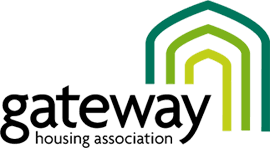 Last month, we delivered a Heat Network Best Practice CPD covering for Gateway Housing Association at its London head office.
Members of Gateway Housing Association's Property & Residents Services, HomeWorks (DLO) and the Development teams attended to discuss how the parts of their estate connected to heat networks, measure up to metering and billing regulations. We were able to respond to questions about contrasting metering and billing approaches for existing sites and those in development and how to future-proof their metering and billing methods across these sites, while meeting government regulations and moving forward with a consistent strategy based on best practice.
"With an estate comprising both old and new developments served by heat networks, having Insite Energy come and brief our team on best practice and potential updates to regulations was a really valuable session," said Becky Utuka, Director of Development and Sales at Gateway Housing Association.
"We left the session feeling able to advise residents on the heat network issues that matter to them and also to forward plan how we will follow potential changes to the heat metering and billing regulations."
If you would like Insite Energy's experts to visit your place of work and upskill your team, then please contact our Sales Team via techsales@insite-energy.co.uk or 0207 038 9117.